Gameplay   •   Characters   •   Locations   •   Codex
Raise the gates
Edit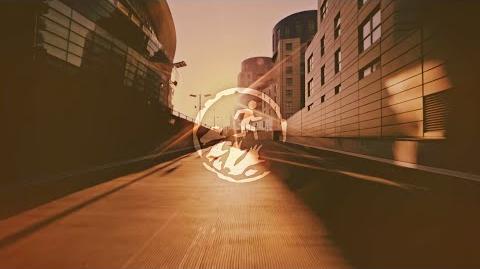 You tie your shoes, put on your headphones, take your first steps outside. You've barely covered 100 yards when you hear them. They must be close. You can hear every guttural breath, every rattling groan - they're everywhere. Zombies. There's only one thing you can do: Run!
Zombies, Run!
Edit
You are Runner 5. Hundreds of lives are counting on you. You've got to help your base rebuild from the ruins of civilization by collecting critical supplies while avoiding roving zombie hordes. Can you save them and learn the truth about the zombie apocalypse?
Zombies, Run! is both a running game and an audio adventure crafted by Six to Start with award-winning novelist Naomi Alderman. You are dropped into the center of your own zombie apocalypse adventure story, and it's up to you to be a hero.
Other Downloads
Edit
Windows Phone (currently unsupported, but functioning according to reviews)

5K Training
Edit
5K Training takes place between the first and second mission of the story mode. Sam Yao and Dr. Maxine Myers train Runner 5.
Main Characters
Edit
List of all characters
Main Locations
Edit
List of all locations
Zombielink
Edit
Zombielink contains access for players to see information on past runs, mission progress, your base, supplies collected and achievements.
https://www.zombiesrungame.com/
There is also the classic version to see your runs from the old Zombies, Run! 3 App and Zombies 5k Training
https://classic.zombiesrungame.com/
Achievements Edit
Achievements are given out once you achieve certain milestones such as completing a given amount of missions, running a certain distance or escaping a lot of zombies.
Here is a list of all the achievements and how to get them (as we find out!).
Abel Township is your base where you can build, tear down and upgrade buildings in order to create your ideal base.
Some achievements are gained by building and upgrading your base.
Your codex contains supplies and artefacts that you collect on the way. Supplies are needed to build your base.
Some achievements are gained by collecting certain numbers or certain types of supplies.
Zombies, Run! Links
Edit
Links to other Zombies, Run! resources
What it's like
Edit
Read the wiki's Player's Guide.
Alternative Games Like This
Edit
Other games like this one