Raise the gates
Edit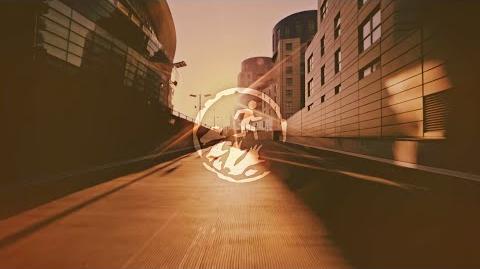 You tie your shoes, put on your headphones, take your first steps outside. You've barely covered 100 yards when you hear them. They must be close. You can hear every guttural breath, every rattling groan - they're everywhere. Zombies. There's only one thing you can do: Run!
Zombies, Run!
Edit
Zombies, Run! is both a running game and an audio adventure crafted by British studio Six to Start and Naomi Alderman for iOS and Android platforms. Set around Abel Township, a small outpost trying to survive the zombie apocalypse, players act as the character "Runner 5" through a series of missions during which they run, collect items to help the town survive and listen to various audio narrations to uncover mysteries.
The storyline of the game is written primarily by Naomi Alderman and a team of writers, with guest contributions by notable science fiction authors such as Margaret Atwood and Andrea Phillips. The game was funded by a Kickstarter campaign which raised more than five times what was expected, a total of $72,627 from 3,464 backers. Additional season expansions have been released annually.
Zombies, Run! became the highest-grossing Health & Fitness app on Apple's App Store within two weeks of its initial release, and has drawn praise for the way its immersive storyline makes running more fun and academic attention for its genre and mHealth applications.
Other Downloads
Edit
Windows Phone (currently unsupported, but functioning according to reviews)

5K Training
Edit
In October 2012, Zombies, Run! 5k Training, a spin-off app designed as a "couch to 5k" training program, was released. 5K Training takes place between the first and second mission of the story mode. Sam Yao and Dr. Maxine Myers train Runner 5.
Zombies, Run! Links
Edit
Links to other Zombies, Run! resources
Community content is available under
CC-BY-SA
unless otherwise noted.